The quality of life you cultivate for yourself and your family depends largely on creating a home that is warm, comfortable, and functional. However, the community you live in also plays a major role.

It's important to settle down in an area that provides the public amenities, attractions, and resources that satisfy your needs and preferences in terms of lifestyle. In the greater Cedar Valley, Iowa, area, for example, homeowners can find plenty of fun, entertaining things to do that contribute to a rich quality of life.

Whether your tastes trend toward outdoors activities and recreating in nature or the appeal of a bustling downtown corridor and cultural attractions, there's something or somewhere for you to enjoy while visiting or living in the Waterloo-Cedar Falls metro area. As you're making plans for the weekend—or even the upcoming months—consider incorporating one of these many fun things to do in Cedar Falls, Iowa:

1. Cedar Valley Trails
The Waterloo-Cedar Falls metro area has established a reputation as a Midwestern hub for a wide variety of outdoor recreational activities that appeal to adults and children alike. With more than 106 miles of multi-use paved trails and over 5,000 acres of lakes in the region, you can get off the beaten path and enjoy the great outdoors with your friends and family regardless of the season. The Cedar Valley Trail System includes both hard (paved) and soft (unpaved) trails, so you can tackle them on a mountain bike, scooter, or in tennis shoes.
2. Cedar Falls Theater Scene
If you are most at home settled into a chair in an auditorium, waiting to have your senses dazzled by performance art, Cedar Falls delivers. The Gallagher-Bluedorn Performing Arts Center hosts the University of Northern Iowa's music ensembles and the Waterloo-Cedar Falls Symphony, along with numerous professional performances. UNI students and visiting artists also stage shows at the Strayer-Wood Theatre. The Oster Regent Theatre, built in the early 1900s and restored in 1994, is both a local landmark and home of the Cedar Falls Community Theatre.
3. College Square Mall
When it comes to Cedar Falls shopping, College Square Mall on University Avenue is the place to go for clothing, home supplies, personal care services, accessories and more. The mall includes a Planet Fitness, Texture Hair Studio, New Dawn Yoga, and NRG Pilates. You can also grab a bite to eat or watch a movie at the College Square Cinema. The mall is open from 11 a.m. to 5 p.m. Sundays and 11 a.m. to 7 p.m. Monday through Saturday.
4. Downtown Cedar Falls
For a more boutique shopping experience, head to the downtown Cedar Falls district, which encompasses Main Street in Cedar Falls, along with 2nd through 5th streets. The neighborhood features a plethora of local dining, shopping, and entertainment establishments, along with antique stores, coffee shops, and salons. To get downtown, you can take the MET's downtown bus shuttle. You can also park downtown in various paid and municipal lots. Just make yourself aware of the local parking regulations.
5. Main Street Exchange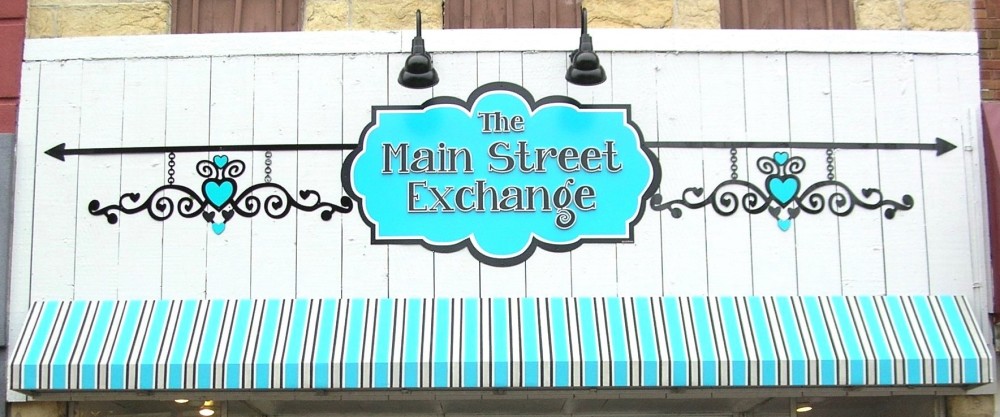 While you are in downtown Cedar Falls, check out The Main Street Exchange, an upscale consignment store. Inventory is frequently changing, but in general, you can find high-quality and name-brand purses, clothing, jewelry, accessories and art at the store, which is open from 10 a.m. to 5 p.m. Tuesday through Saturday.
6. Go Swimming
The Falls Aquatic Center in the University neighborhood of Cedar Falls features three distinct pool areas: The Adventure Falls, the Rock Falls, and the Safari Falls. Float along the 450-foot-long lazy river in the Adventure Falls area or play water volleyball in the Rock Falls area. The aquatic center also includes concessions, shade structures, and lounge chairs, and it's ADA-accessible. You can also enjoy refreshing sunshine and water recreation at Lost Island Waterpark, which is set up to resemble a tropical Polynesian village—complete with thatched huts, palm trees, volcanoes and tree houses. With golf and go-karts also offered onsite, Lost Island Waterpark promises fun for the whole family.
7. Get Air Waterloo
At Get Air Trampoline Park in Waterloo, you can literally bounce off the walls. The park features wall-to-wall trampolines, foam pits, dodgeball courts, and ninja obstacles. The Kiddie Court is reserved for children under 4 feet, so everyone can have a safe, fun time. The park, which is open daily from 10 a.m. to 6 p.m., is also a good location for hosting parties, family reunions, and corporate get-togethers.
8. Attend an Annual Event
The Cedar Valley area offers a robust lineup of diverse events that take place annually. While several events are on hiatus this year because of COVID-19, you know they'll be back in the future. Meanwhile, some of the Cedar Falls events still on for 2020 include ARTpalooza, a juried art show held in the historic downtown district in September; Halloween Hikes and Strolling with the Spirits in October; and numerous holiday events throughout November and December.
9. Stop at a Gallery
Like performing arts, the visual arts are also alive and well in the Waterloo-Cedar Falls metro area. Viewing exhibitions at the Hearst Center for the Arts is free. The institution also includes the beautiful Hearst Sculpture Garden, which is adjacent to the Cedar Valley Trail and always open to the public. There is also various public art installations spread throughout the community, thanks to the efforts of the active Public Arts Committee. When you're in Waterloo, head to the Galleria de Paco, which includes the artist's own small-scale version of the Sistine Chapel ceiling.
10. Visit a Museum
Are you a history lover? If so, you'll enjoy checking out antique ice farming equipment and early farming memorabilia at the Ice House Museum, a circular structure built in the 1920s. Also in the downtown Cedar Falls neighborhood is the Little Red Schoolhouse, which remains equipped with turn-of-the-century furnishings, blackboards, and books. The life of John Livingston, a famous American aviator and race pilot who was born in Cedar Falls, is on display via the Cedar Falls Historical Society.
Living in Cedar Falls, Iowa
When you live in the Waterloo-Cedar Falls metro area, you can find something fun to do every day of the week. While the community offers events, amusements, and attractions galore, your home remains your personal place of respite. Home Indeed offers a wide range of interior and exterior remodeling services to ensure your house stays in tip-top shape and remains a suitable space to support your unique lifestyle now and in the future.
You may also like:
Best Places to Take Senior Pictures in Cedar Valley